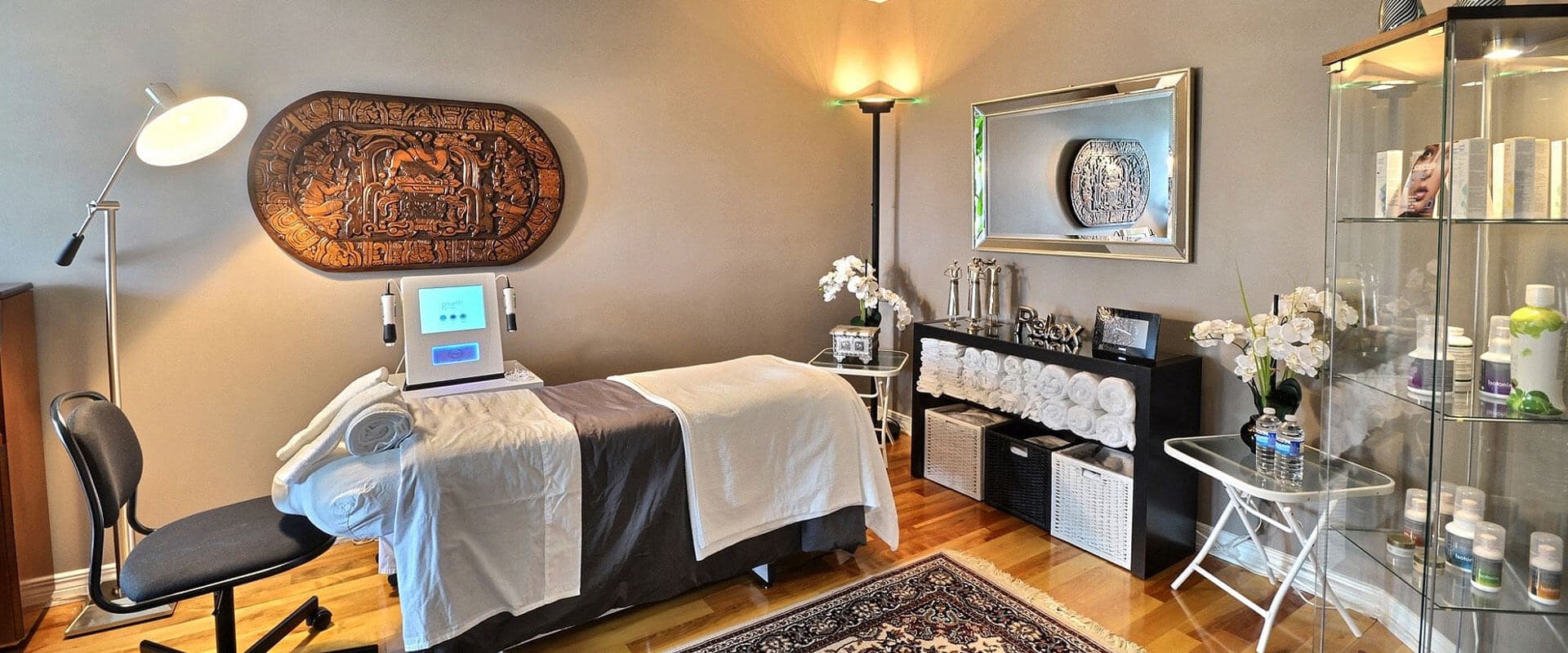 PRIVATE, LUXURIOUS,
PROFESSIONAL & CERTIFIED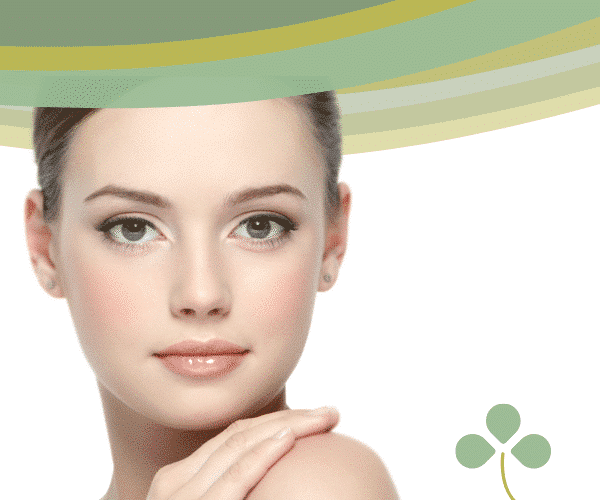 OxyGeneo Lift
Utra OxyGeneo Facial + Face and Neck RF Tightening $350
Skin renewal and rejuvenation with two amazing treatments to enhance and rejuvenate your skin. The Ultra OxyGeneo Facial plus the TriPollar Lift and a FREE TriPollar neck skin tightening!
Perfect for all ages to support, maintain and enhance your skin without any downtime!
This non-invasive combination treatments require delivers results immediately!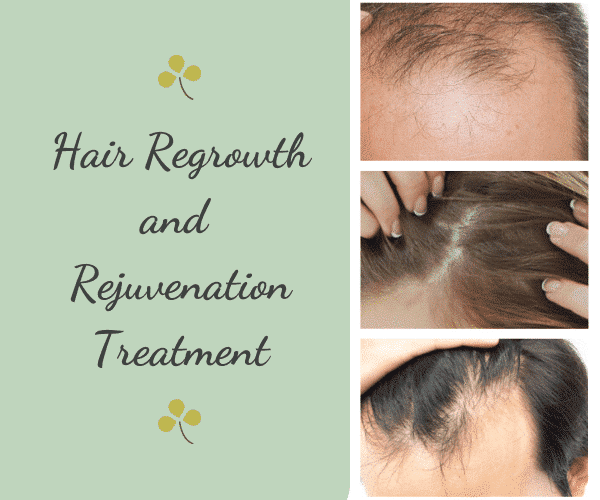 Hair Regrowth and Rejuvenation
$400 OFF
No Surgery! No shaving off your hair! No Expensive Travel! No Downtime!
Address your hair loss concerns right in your city!
Rejuvenate your scalp with supplements and vitamins to naturally regrow your own hair!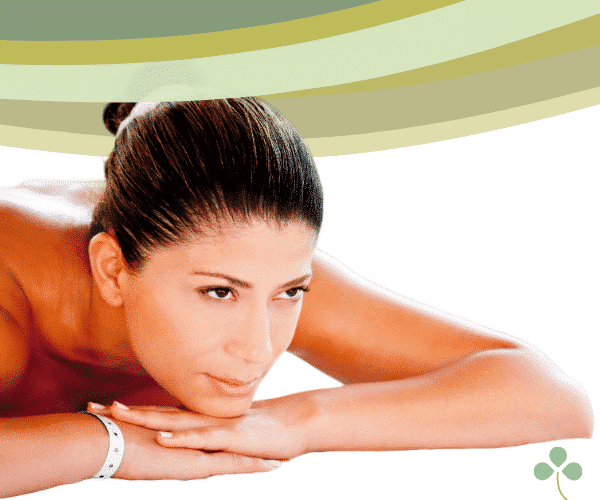 Ultra OxyGeneo Facial
Get a Free Eyebrow Lift ($100 value)
Let Canada's #1 facial, OxyGeneo 3 in 1 Super Facial, enhance your natural beauty and get a FREE Tripollar Eyebrow lift!
Enhance your skin and your eyes! Choose one of our five unique formulas to help meet your specific skin care goals, such as brighter fresh looking, acne free, melesma free, hyperpigmentation free and sun damage free skin.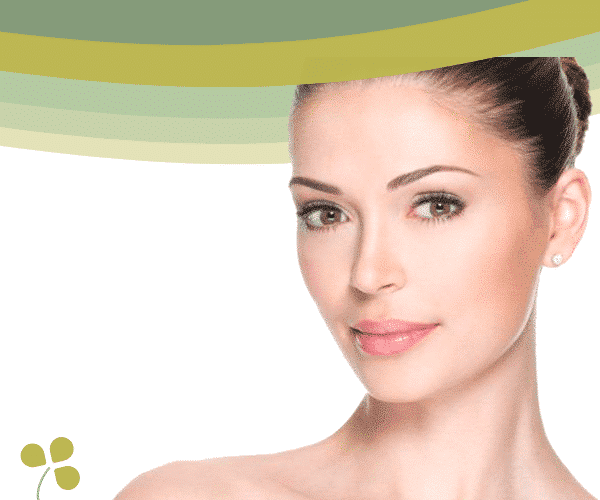 Micro-Needling / Collagen Induction Therapy
3 Sessions (Face) – $900
A must treatment to rebuild your skin so that it can look younger naturally for a long time!
Excellent for all ages!
Improve your skin's health for many years to come!
No Botox! No Fillers!
Personalized skin care treatments offered in a private, luxurious, professional and certified home based spa environment to meet your specific skin care goals. Try the best Ottawa facial, OxyGeneo 3 in 1 Super Facial along with Tripollar SkinTightening and eDermastamp Collagen Induction Therapy/Micro-Needling and FreezPen benign skin lesion removal. All treatments are Health Canada Licensed to ensure safety, quality and best results possible!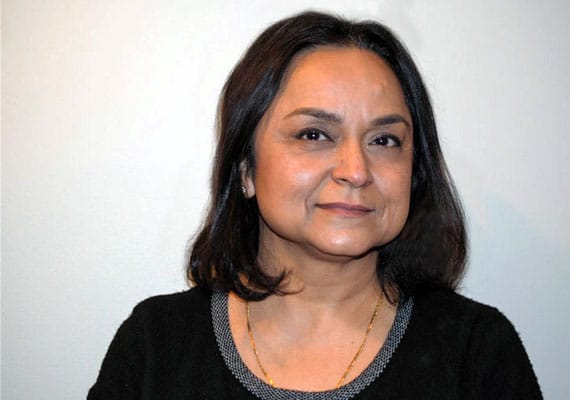 Nakota MediSpa is a home-based spa located in the vibrant community of Barrhaven in Nepean, Ottawa. Our goal is to provide affordable, effective, relaxing and rejuvenating skincare services in a tranquil, beautiful, professional and private setting.
People often wonder how as an Internal Auditor and a Process Design Expert I became involved in the skincare profession. The truth is, Nakota MediSpa is a direct materialization of my true passion: skincare.
For many years I had a desire to work in the skin care industry, but life, commitments and responsibilities sometimes get in the way of following your dreams. Even when I wasn't immersed in the skincare industry professionally, I have always taken great care of my skin and have tried numerous treatments and products over the years to help keep my face looking great and my skin youthful. Chemical peels, microdermabrasion, hydrafacials, oxygen facials, you name it, I've probably tried it!
Anu, is very clear and knowledgeable for what she is doing.I love my first visit and will be back again.Thank you Anu, Lani

Lani Ellema
01:57 02 Oct 23
Anu was amazing! This was my first visit for Ultra OxyGeneo facila and Tripollar Eyebrow lift and I felt so much better after my session. She is knowledgeable and I really liked how clearly she explained the process. She answered all my questions and I am surprised to see the difference after my session. It was great and I'll definitely return. Highly recommended

Aditi Raura
16:52 18 Jul 23
My experience with Nakota MediSpa was amazing!! The OxyGeneo Lift definitely works

As a woman of color, I've been looking for a facials for quite some time, and I would say that my experience was phenomenal! Definitely recommend🤍 looking forward to more sessions

Soleil Beauté
14:17 17 Apr 23
Very nice experience and for sure i am exciting to take another Appointment again thanks so much

Inas Herez
23:56 18 Feb 23
Any was amazing! Explained everything clearly, helped me choose the proper facial, and was a joy to talk to for the couple of hours I was there. She clearly knew her stuff, and you can tell she cares about her clients, new or existing.Everything was clean and comfortable, the service was perfect, and I am so happy with the results. My face feels rejuvenated, and it's visibly slimmer/less puffy, which just shows how much I needed this.Don't be fooled by the redness in the photo on the right- just superficial fascia that came out in the treatment that has already gone by the time of this post.Any, thank you for accommodating me & the timing I could make it, and for making this such a nice experience. A little treat yourself moment, but one I don't regret at all.

Sarah Martin
21:07 22 Jan 23
Excellent experience and service! Anu is wonderful! She took time to explain service and to recommend best treatments for skin concerns.Five star experience at her spa.

Kari Thomas
16:00 07 Oct 22

Kim Chamberland
01:31 05 Oct 22
I had a great first experience getting a facial at Nakota Medispa! Anu is very friendly and explained how the facial works before she began.The spa was very clean and quiet. My results were outstanding and I'll be sure to book more monthly facials! Highly recommend and love to support home businesses!

Mackenzie Soucie
23:35 19 Aug 22
A very professional attention @ Nakota... left with a refreshed and glowing face. I'm pleased with the service received and I highly recommend it.

Anai Gambe
20:35 02 Aug 22
Micro-needling and facial treatments. Excellent results.

Jennifer Henry
13:11 17 Jul 22
I just had an amazing anti-aging facial with an eyebrow lift by Anu. My skin feels hydrated, the fine lines are smooth, and my skin tone is brighter. Anu is like a personal trainer for your skin. She will educate you on the state of your skin and recommend the best treatments. Anu also uses high-quality skin products with natural ingredients. Anu, is kind and a gentle… ❤️

I had two facials and both have been excellent experiences! Very professional and knowledgeable. My skin feels so much better - brighter and smoother. Thank you!

Vanessa Bergeron
00:40 14 Jul 22
i am in your record , sanaa is my name . i just think that the treatment that i did is not worth the 200 $ that i paid. i did not see any glow or anything actually i feel my face is dull.

Munaع٧٧ع واالق Nour
23:46 30 Jun 22
It was my first time getting my facial done at Nakota yesterday, and Am very happy with how it went. Little details from Anu ji explaining each and every step of the procedure to sharing other very helpful tips on how to improve my skin care routine, added an extra touch to already very professional services she provides at her spa.She did took time again today to follow up with me to see how my skin was doing. So 10/10 , don't hesitate and go make your first appointment with Nakota, you won't regret.

sanam grewal
21:15 29 May 22
She gave me the best facial, I've never thought that I can look cuter until she gave me the facial hahaha


Alysha Harding
14:08 08 Feb 22
OxyGeneo facial and the brow lifting treatment were lovely! Booked this as a pre Christmas gift for myself and loved it. My skin was brighter and glowing for the holidays.

Kym Harris
17:12 25 Dec 21
Anu's work is amazing. I so enjoy the facials I receive from her for their lasting benefit. The difference is noticeable. My skin has never looked so good (toned, clear, bright). As someone usually wary of home based treatments, her space is comfortable and clean and her professionalism is second to none.

Jennifer Carr
13:20 21 Dec 21

Kate McMullen
02:13 02 Nov 21
I had the OxyGeneo facial and the brow lifting treatment and it was wonderful! My skin feels plumper, deeply cleansed and tightened. You really see a difference after only one treatment. I really liked how she explained the process, she was very professional and a lovely lady. I really enjoyed the experience and plan on going back again! Thank you Anu!!!

Christine Payne
19:36 26 Sep 21
Amazing facial. Highly recommended. Anu is very pleasant and professional. I will definitely go again 👍

Hina Chaudry
07:49 15 Sep 21
What a warm and friendly atmosphere! That was my first impression.The ambience continued throughout my whole experience.I just texted Anu to tell her how pleased I am with the results of my oxygenation facial. I can't wait to return and build upon my first procedure. The results are visible after one visit! WOW! Thank you! 😊

Clare Alexander
22:00 05 Aug 21
I had the OxyGeneo facial and the brow lifting treatment and it was amazing. My skin felt so clean and it tightened my pores after only one treatment. I've tried different facials owner the years and this is by far the most effective one. It's also a very relaxing experience. I'm sold!

Guylaine Ure
11:46 28 Jul 21
Excellent service! Very clean and knowledgeable on treatments and products!

Rakhi Radia
17:38 17 May 21

rebecca daooud
15:16 17 May 21

Jennifer Skinner
15:09 17 May 21
I just wanted to thank Nakota MediSpa for their exceptional service. When I contacted Nakota MediSpa, she was extremely helpful and knowledgeable. I had undergone a procedure which was a total disaster and with the help of Nakota MediSpa, she helped fix my skin condition. I feel that she takes her time when doing a procedure and explains everything thoroughly. I don't feel rushed during my visits. I am so thankful and very pleased with the service and have recommended her service as the people around me have noticed a huge difference.

Anu is very professional. My skin as never looked so good. The Oxygeno 3 in 1 facial is amazing.

Cheryl Loades
11:43 09 Oct 20
Had a facial with Anu and it was absolutely amazing! She was very knowledgeable and had great recommendations. My skin looks and feels great. Highly recommend!

Shannon McGregor
13:26 31 Aug 20

Elke Kasanda
11:12 29 Aug 20
Anu was very kind, gentle and professional. I went for my very first facial, ever, and she did a great job of making me feel comfortable and relaxed. I really enjoyed my time there, I've already booked more services with her.Thanks, Anu!

Trinity Popowicz
09:43 29 Aug 20
I am very satisfied with the care and facial treatment, Ultra OxyGeneo Facial, provided by Nakota MediSpa. The results are very visible after the first appointment, a great facial!Impeccable cleanliness, very good beauty advice. I highly recommend!On August 11, 2020: after having had a skin reaction to a treatment provided by another clinic, I asked Anu at Nakota Medispa to help advise for the care and the soothing of my irritated skin. The diagnosis given was excellent, the prescribed products provided relief and my skin healed quickly. After a month of waiting as advised by Nakota Medispa, an Ultra Oxygeno treatment was done with care around the newly healed area. My skin has recovered well and I have not seen great results!I also appreciated the efforts by Nakota MediSpa in their Covid 19 protocol. Perfect hygiene measures and safety protocols are in place.I will no longer venture to do facial treatments in another clinic. Fortunately, Nakota Medispa has treated my skin with care and professionalism. I continue to strongly recommend! This is a great spa in Ottawa for your skincare needs especially for sensitive and allergic skin.

Aicha El Azrak
21:49 11 Aug 20

Edna Canare
23:42 06 Aug 20
This was my first time ever getting a facial. I had asked Anu a few questions before booking to determine what would be the best treatment for my skin concerns. She is very knowledgeable, quick to respond and made me feel very comfortable at her home Medi spa. I received the OxyGeneo facial and my skin feels amazing. Hydrated, bright, plump. I highly recommend Anu and Nakota Medi Spa. It was lovely experience all round.

Jackie Kelly
23:10 06 Aug 20
Great experience, very thorough with the procedure and making me aware of what to expect. Took the proper covid precautions and place exceptionally clean. Anu was great and I would highly recommend!

Sandra Torres
03:00 31 Jul 20
I visited this beautiful lady for wart near my fingers, I tried Specialist, Aldera Cream , Family Doctor , Walmart Bandaid for Warts, Freezing... Nothing worked for two years, First it started with one then I had 4 Warts in my same finger and one in my thumb finger , I found Nakota MediSpa when I was googling. Please visit her if you need help with your warts . when I was paying I was thinking its a little bit pricy ( Comparing to family dr & Specialist) but after first treatment I noticed big change, I am gonna visit her for my second treatment for sure. if you are tired of trying everything just try her 🙂

Yasaman Madani
17:36 02 Mar 20
Anu is so nice and professional. She explained the procedure to me. It was fantastic. My skin is glowing and even received a few positive comments about my skin. I will see you next week Anu.Ines

Very professional and informative.Never tried this type of facial before, I loved it.I'm looking forward to seeing the results after I do a few more treatments.

Olga Munoz
16:30 24 Feb 20

Mukhtar Ismail
05:14 18 Feb 20
I highly recommend an OxyGeneo facial with Anu! She took the time to learn about my skin concerns and walked me through each part of the process. The facial was a great experience and helped me combat dry winter skin. My skin felt wonderful immediately. Anu is very warm + personable... you won't be disappointed.

Kate Headley
03:39 12 Feb 20
Anu is very experienced and pleasant to deal it . I have been going there quite sometimes and the results from the facial and other services are amazing . My skin texture is much better . Anu make sure that she explains to you as it done ..

hamna saleem
01:00 05 Feb 20
I had a really great experience. The space is comfortable and feels safe and very clean.My facial treatment felt and looked great. I could see a noticeable difference especially on my droopy side (eyebrow lift).I would recommend the treatment and the owner to anyone who is thinking about some self care services.

Dawn Tutecky
13:59 14 Dec 19
Anu is an educated professional who has ensured her spa's offerings meet nationalstandards and have been tested rigorously. I have put my trust in her to establish a custom skincare treatment regimen for me and so far so good! I recommend Nakota Spa and revel in my ability to support local small business and have great skin at the same time!

Leith Fermin-Rix
14:44 26 Oct 19
Lovely home based spa.Anu was very patient with all my questions and took her time with me.Will return for other services.

Andrea DeCaria
15:21 08 Sep 19

Victoria Banjoh
02:09 07 Sep 19
Anu welcomed me into her spa with a huge smile, ready to share her skincare wisdom with me. She took her time explaining all of her services and the procedures, and graciously answered all of my questions with great knowledge.Anu created a warm, relaxing environment in her spotlessly clean spa room with gentle soothing music and essential oil scents wafting in the air.The time she spent on my OxyGeneo 3 x1 facial and brow lift was surprising long - much more time was spent than in a larger spa, which resulted in an amazing treatment with fantastic results. I feel and look like a million bucks without breaking the bank.Anu's love of skincare is evident in the care she offers her clients. My results would have had me coming back for more, but it is her warmth and knowledge that had me at hello!I highly recommend Anu and the Nakota Spa.

Kerri-Ann Redwood
00:23 07 Sep 19
(Translated by Google) Anu was super professional, she confided in me very quickly, I liked that she took the time to explain to me what the treatment does in detail. I have nothing negative to say.Anu was very professional, she made me feel in good hands very fast, i liked that she took the time to explain to me what the treatment was going to do, i have nothing bad to say.(Original)Anu était super professionnel, elle m'a en confidence très rapidement, j'ai aimé qu'elle prenne le temps de m'expliquer ce que le traitement fait en détails. Je n'ai rien a dire ne négatif.Anu was very professional, she made me feel in good hands very fast, i liked that she took the time to explain to me what the traitement was going to do, i have nothing bad to say.

Emmy B. L.
22:21 23 Aug 19
Anu is a very friendly person. She always welcome her clients with a nice smile and she did a very good job on my micro needling 😊

Misbah Mirza
15:55 18 Aug 19
Anu is a beautiful lady, friendly & professional. Her spa is clean, she did a great job on my facial & I'm happy I found her !