COVID-19 SPA HEALTH & SAFETY
PROTOCOLS AND PROCEDURES
Your Health and Safety is Our Priority
At Nakota MediSpa, the health and well-being of both our guests and the Ottawa community is our upmost priority.
We are taking recommendations from both the Canadian federal and provincial authorities very seriously, and once they deem it is safe for us to re-open, we will be adhering to the following protocols to create a safe environment for our customers.
Continuation of Our Existing Infection Control Protocols:
Sterilization of all equipment & surfaces between clients
The use of both gloves & mask by our technician
Changing of linens between clients
Use of our Air Purification System that utilizes UVA Light and Catalyst, and Carbon Clean 16® Filter.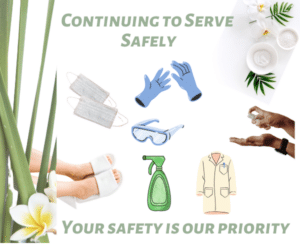 What our Air Purification System means for you?
This means that the air in our spa goes through the air purification and filtration system every 10 minutes, therefore minimizing the ability of viruses to linger in the air.
UVA LIGHT AND CATALYST: An ultraviolet lamp activated by a titanium-dioxide-coated catalyst breaks down odors and VOCs(volatile organic compounds) through a contamination destruction process called photocatalytic oxidation.  For viruses it means that the UVA light changes the DNA composition of all organism that pass through the system making them harmless.
CARBON CLEAN 16® FILTER (MERV 16-rated): Filters with activated, carbon-coated fibers captures contaminants as small as .01 micron**, removing them from circulation
Additional Infection Control Measures Due to Coronavirus (COVID-19)
20 minutes minimum between appointments to disinfect and allow air exchange between appointments.
All doors will be opened and closed for you, so that you do not have to touch any surfaces.
Hand sanitizer will be provided. Hands will be disinfected by both technician and client, in front of each other upon entry.
Technician will be wearing a washable gown as protective clothing that will be changed between clients
Technician will be wearing a face shield and head covering in addition to the existing protocol of gloves and masks during the treatment
You will receive a text and email on the evening before your appointment to perform a self-assessment as per Ottawa Public Health. Please take a Self-Assessment at Ottawa Public Health website at: https://covid-19.ontario.ca/self-assessment/
You will be informed immediately if your appointment needs to be rescheduled due to a health issue.
Guest's Responsibilities: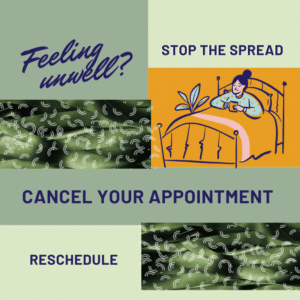 Remove their shoes/sandals outside and wear the spa provided washable footwear or are welcome to wear their own clean pair of socks before entry.
Wash hands upon arrival for a minimum of 20 seconds at entry. Hand Sanitizer will be provided.
Sharing special sanitation and hygiene requests prior to arriving at the spa
Wear a mask upon arrival, removed upon commencement of treatment, and put back on after treatment is completed
Refrain from visiting the spa if you are feeling unwell, have a temperature is over 37.2 C or a communicable illness.
Refrain from visiting the spa if they are under isolation or quarantine order/directive
During this time, e-transfers are the preferred method of payment.  Please set up your bill payment prior to coming for your appointment.  Payment will be requested in advance of the treatment starting.  The email address is [email protected].
Credit Card and cash payments are still acceptable.
Cancellation Policy Modification
We are lifting our cancellation policy of a 24-hour notice.  If you or someone you have been in contact with feels unwell, we invite you to cancel or reschedule – free of charge and no questions asked.  You can do this at any time, via email, phone or text. However, we would appreciate as much notice as possible.
Frequently Asked Questions (FAQ)